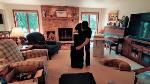 Pelican 1626 case OneWheel XR
OD 26.61 x 20.65 x 14.87. PelicanT Air cases are the first in a series of remarkable innovations engineered by Pelican, the pioneers of protective cases.
Black & red pelican 1637 air case no foam. with wheels
with the launch of the pelicant air line of cases, we're redefining the future of protection with a remarkable union of light and tough.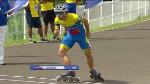 World Games 2017 Speed Skating Final Men 200M
Inline speed skates with 110mm PU wheels, 85A hardness made by a urethane formula for an ultimate smooth easy ride.
Inline skates roller skates blades for men adult women 3 wheels inline speed
during the skating stride, this system will securely support the instep and lock in the ankles to improve skating performance.